Dr. Hemantha Amarasinghe, Head, Department of Community Dentistry was ceremonially inducted as the 91st year President of the Sri Lanka Dental Association (SLDA) on Sunday, August 13th, 2023. The event took place at the Sri Lanka Foundation Institute Auditorium, marking a significant milestone for the dental community.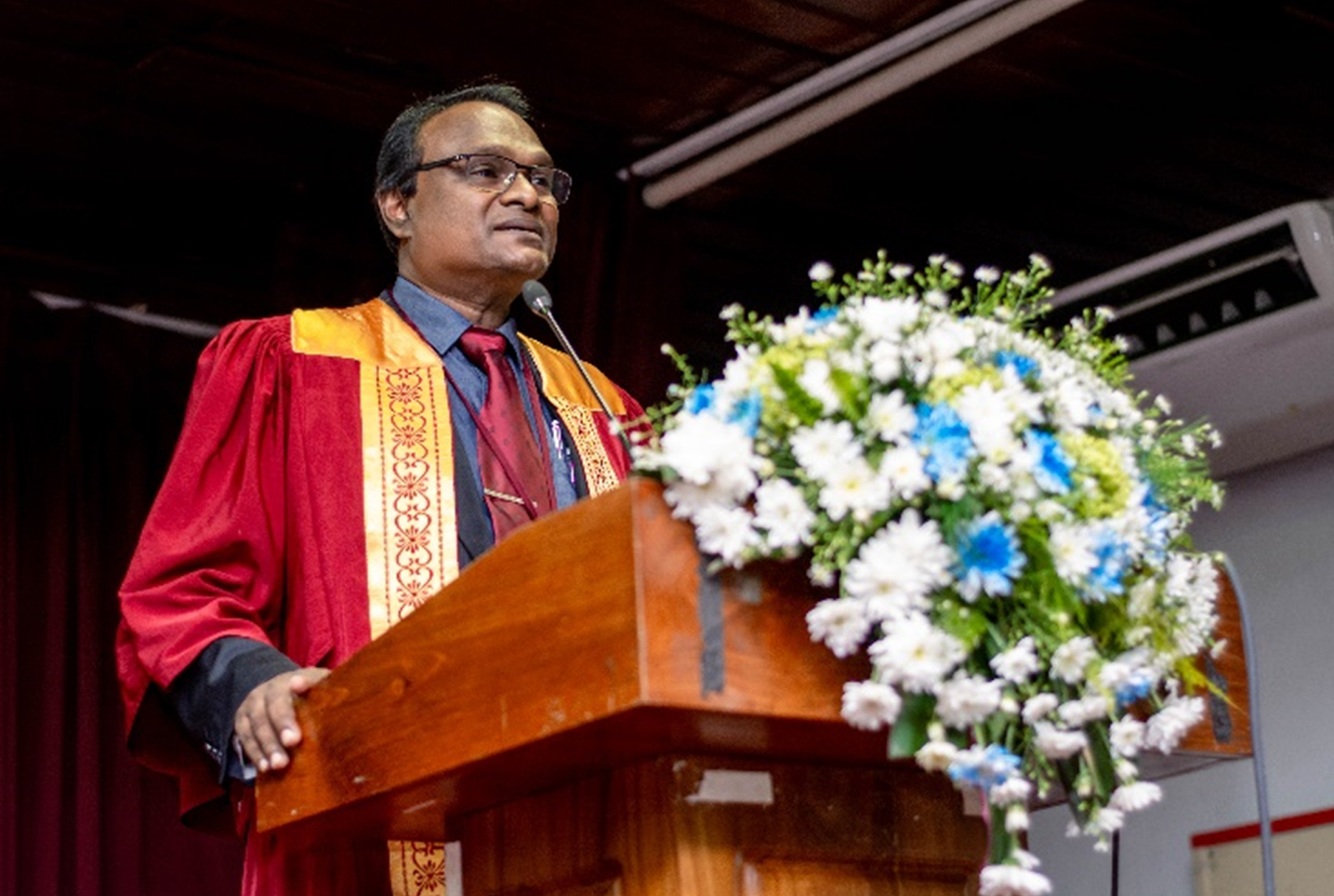 The ceremony was a grand affair, graced by distinguished guests and esteemed members of the dental fraternity. Dr. Vajira Jayasinghe, the former president of SLDA, handed over the presidential medal to Dr. Amarasinghe, symbolizing the official transfer of leadership. As part of the induction ritual, Dr. Amarasinghe took the oath, pledging to uphold the principles of the association, promote excellence in dental practice, and contribute to the betterment of oral health nationwide.
The chief guest, Dr. Palitha Abeykoon, Senior Advisor to the Regional Director of the WHO Southeast Asia Region, delivered a thought-provoking address. The event saw the participation of past presidents and esteemed members of the SLDA, faculty members from the University of Peradeniya and the University of Sri Jayewardenepura, reinforcing the collaborative spirit that fuels advancements in dentistry in Sri Lanka. The event concluded with a sense of optimism for the future of dental healthcare in Sri Lanka, guided by the vision and leadership of Dr. Amarasinghe and his team.